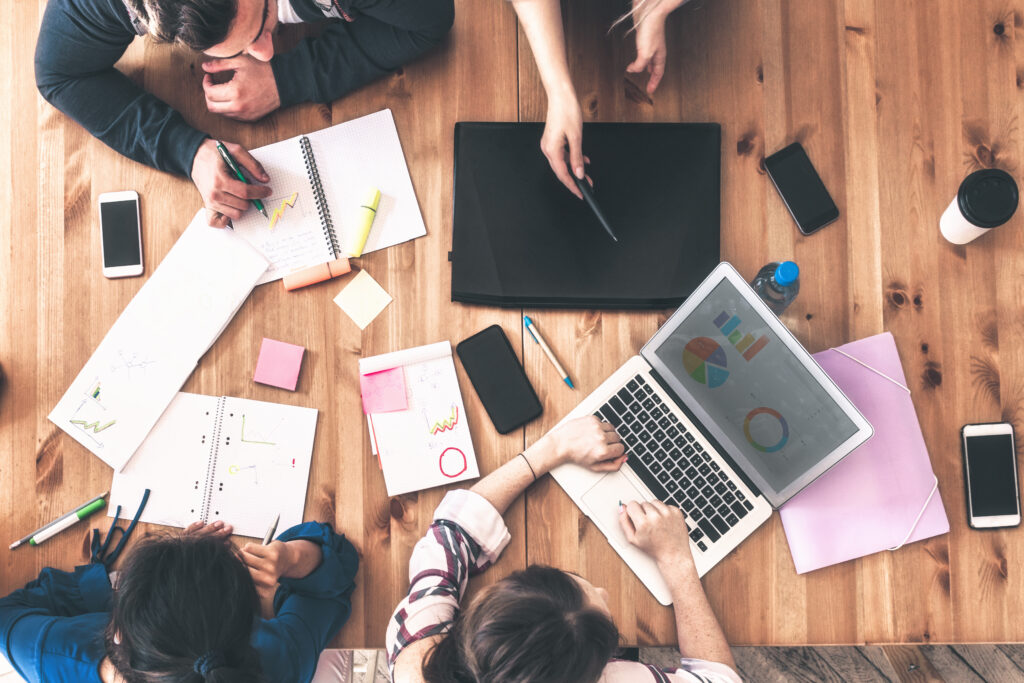 * Collaborative learning in a small group setting.

* Real-world experiences and applications.

* Investigating the "why" behind the mechanics.
All Students Can Excel in New Directions (Ascend)
Ascend College Prep was founded by Karin McWhorter in June 2020 as a small private school offering math education, standardized test prep, and tutoring. At the end of the first semester, Karin's students encouraged her to find a way to broaden the scope of the school. In late April 2021, the Education reEnvisioned BOCES (Board of Cooperative Education) unanimously voted to approve and authorize the Ascend College Prep school proposal and, in July 2021, the Colorado Department of Education issued a school code for the new high-school.
Small Class Sizes
All classes at Ascend are capped at 18 students, and most will have just 15-16 students. These small class sizes allow more individualized instruction and personal attention.
Collaborative Learning
Students work together to tackle challenging problems in an environment that encourages critical thinking and innovative solutions. Faculty work together to create meaningful lessons across the curriculum to deepen student involvement and understanding.
Real World Experiences
In addition to their academic courses, each student will get real world experience through our independent study options. Students will be able to select an independent study, internship or work study, and a faculty advisor will assist them throughout the year.
Our Friday symposium schedule gives all students the opportunity to serve their local community and interact with community leaders through workshops, classes and projects. From self-defense to taxes and "Life 101", our students will be exposed to critical life skills.
Understanding the "why" behind the "how"
At Ascend, we want our students to ask "why" – we want them to dig deeper into the material instead of simply replicating the work they have been shown during a class. True learning is about so much more than memorizing formulas and steps. We will focus on the underlying concepts behind the mechanics in each course as a way to more fully understand the content.
An Adaptive Learning Model
Our small class sizes and applications-based curriculum allow us to tailor instruction to each student's individual interests and needs. In a traditional classroom, all students are required to work at the same pace; this does a disservice to those students who would like to work faster, or those who require additional help. We will work with students, on an individual basis, to customize their educational experience.